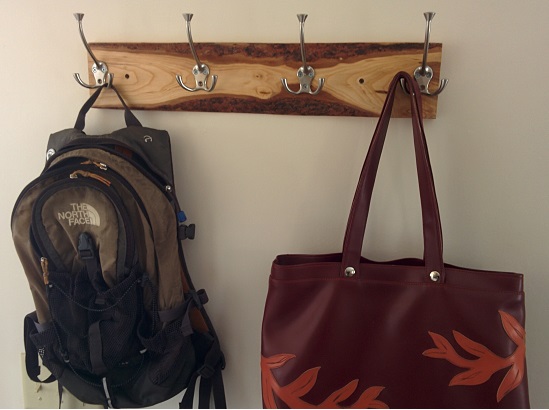 Live edge coat rack
This cherry live edge coat/bag hanging rack is distinctive and utilitarian. The beautiful wood grain is visible and highlighted. Large hooks securely mounted hold a number of items.
Instructions and mounting bits and pieces are provided for easy attachment to a wall. This was a "Dad, I want one of those!" item with one of my daughters!
Click here for more information on purchase terms, protection, process, woods and commissions.